New York Trading Session Heads Up Friday, August 11, 2017
New York opening news digest
Premarket: Trump on North Korea; Google scandal; Trouble at Snap
| | | |
| --- | --- | --- |
| | | Here's what you need to know about the markets before you start your business day. |
China targets social media giants over 'rumors' and 'porn'
| | | |
| --- | --- | --- |
| | | Some of China's biggest tech companies are in trouble with the country's powerful internet regulator over activity on their social media platforms. |
Is the tech bull run over? Nasdaq shellacked
| | | |
| --- | --- | --- |
| | | North Korea nuclear headlines are being blamed for the broader slump. But Apple, Facebook, Netflix and other big tech stocks really led the market lower Thursday. Investors might be starting to ditch tech for safer havens. |
Bitcoin And Chinese Internet Stocks Beat Wall Street
| | | |
| --- | --- | --- |
| | | Bitcoin and Chinese Internet stocks have left Wall Street in the dust, so far, in 2017, making some investors multi-millionaires quickly. |
FTSE 100 Goes from Bull to Double-top in One Fell Swoop
| | | |
| --- | --- | --- |
| | | The footie went from aiming for new record highs to nearing confirmation of a double-top in one move. |
Risk-Off Sentiment to Continue but Beware of a Correction First
| | | |
| --- | --- | --- |
| | | The financial markets are vulnerable to a correction after their recent moves but the threatening rhetoric from the US and North Korea will likely keep |
Asia Stocks Wilt As N.Korea Spat Dominates, US CPI Looms
| | | |
| --- | --- | --- |
| | | More warlike rhetoric from Donald Trump in the direction of Pyongyang left Asian equity investors to limp cautiously into the week's end. Forex markets were |
EUR/USD Bull-Flag Unfolds Ahead of U.S. CPI Report
| | | |
| --- | --- | --- |
| | | An uptick in the U.S. CPI may stoke a near-term pullback in EUR/USD as signs of rising inflation puts pressure on the FOMC to further |
Risk sentiment turns sour as tensions rise between US and North Korea
| | | |
| --- | --- | --- |
| | | Asian shares dropped more than 1% yesterday amid continued tension with North Korea. Market participants cited profit-taking and increased concerns among investors as tensions rose between the United States and North Korea. |
CWS Market Review – August 11, 2017 Crossing Wall Street
| | | |
| --- | --- | --- |
| | | On Thursday, the S&P 500 dropped by 1.45% to close at 2,438.21. This was the index's biggest drop in nearly three months. I should restate that—this w |
Morning News: August 11, 2017 Crossing Wall Street
A Battle Over Goldman's Hunger Bonds Is Being Waged in Florida

The U.S. Nuclear Industry's Last Hope Seeks Help From Trump

Who Owns Anbang of China?
10 things you need to know before the opening bell
Here is what you need to know.

The S&P 500's streak of going nowhere is over. The benchmark index fell 1.45% on Thursday, making for the biggest one-
Trading Outlook for USD, 'Risk Pairs', Equity Indices, Gold & More
| | | |
| --- | --- | --- |
| | | In this webinar, we discussed USD, the mild risk-off environment and how it pertains to various risk currency pairs, indices, and the possibility of a big up… |
Currency In Play: North Korea and CPI in focus
Cartoon: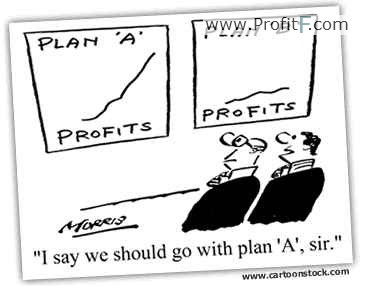 Image courtesy: www.profitf.com
Have a nice trading!