Frankfurt Trading Session Heads Up Thursday, May 17, 2018
Frankfurt opening news digest
Why Free Trade Trumps Fair Trade
| | | |
| --- | --- | --- |
| | | While fair trade should always be a goal, tit for tat tariff measures are not the answer. Such actions drive up input costs and slow economic growth. It's been tried before. Everyone loses. |
British Pound Gains on Hopes for Post-Brexit Customs Compromise
| | | |
| --- | --- | --- |
| | | The British Pound rose amid hopes for a customs regime compromise uniting Prime Minister May's fractured cabinet and unlocking stalled Brexit negotiations. |
Asian Stocks Mixed, Japan Up & China Down. IDR Awaits Rate Hike?
| | | |
| --- | --- | --- |
| | | Asian stocks were generally mixed heading into Thursday's close as Japanese shares rose and Chinese ones fell. USD/IDR awaits Bank of Indonesia's rate announcement which |
Cheer Up
Adage:
A one dollar bill met a twenty dollar bill and said, "Hey, where've you been? I haven't seen you around here much."

Cartoon: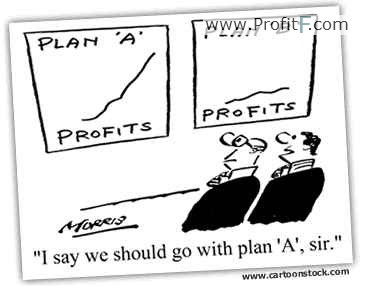 Image courtesy: www.profitf.com
Have a nice trading!